Garlic Bulb Cutter Machine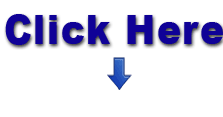 GARLIC BULB CUTTER MACHINE
This Video showcase the demonstration of Garlic Bulb Cutter Machine. This video Provides details on Garlic Bulb Cutting Process in our Factory location.

We share videos of our products for you to visualize the entire process of peeling without the actual demo. So that you will have the knowledge of our products.The videos illustrate the entire process of peeling. The machine has the accuracy of peeling the garlic clove about 98 percent.
Reduce labor cost or manual effort, machine has an auto programmed operation after the feeding. For feeding and starting the machine one person is enough to operate.
Garlic Bulb Cutter Machine Features:
• Capacity: 30,50,100kg/hr
• Dimension:L700 x W700 x H1600 mm
Motor Power:2 hp single phase,1 HP in Three Phase
• Weight:175kg
• Approximate Material: Internal made by stainless steel
• Power Source:220/380 ACV Or according customers supply source
• Completely wet-peeling operation
• Energy saving unit
• No damage to garlic clove
• Price-1,10,000- 1,50,000-2,00,000
Capacity:
50 kg per hour
100 kg per hour
150 kg per hour
Note: More capacity is available and the machine is required with an air compressor.
We welcome you for FACTORY DEMO VISIT.