Garlic Peeling Machine Video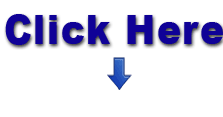 GARLIC PEELING MACHINE VIDEO
This Video showcase the demonstration of Garlic Peeling Machine. This video Provides details on Garlic Peeling Process in our Factory location.

Aside from the features of Garlic Peeling Machine Video we have a good relations to our clients. Ensure a proper customers services 24/7 all over the country.
We still explore in the market for its robust design that may differ from other distributor. The machines that made by our talented engineers is exclusive done in our establishment. We always ensure that the machine will not create any trouble in the future use of customers. We double check each and every of our product.
We will remain strong  in this industry  since we started ten years back we receive many appreciation from our satisfied customers and plaque  valuable awards.
Machine Features:
Made from a high quality materials
Long lasting machines
It generates low and less power consumption
Reduce labor cost
Simple and easy to operate
Can peeled garlic almost of amount feed
Maintain  natural texture and strong aroma of peeled garlic
Require an air compressor
Capacity:
50 kg per hour
100 kg per hour
150 kg per hour
Note: More capacity is available and the machine is required with an air compressor.
We welcome you for FACTORY DEMO VISIT.