Garlic Decoder Project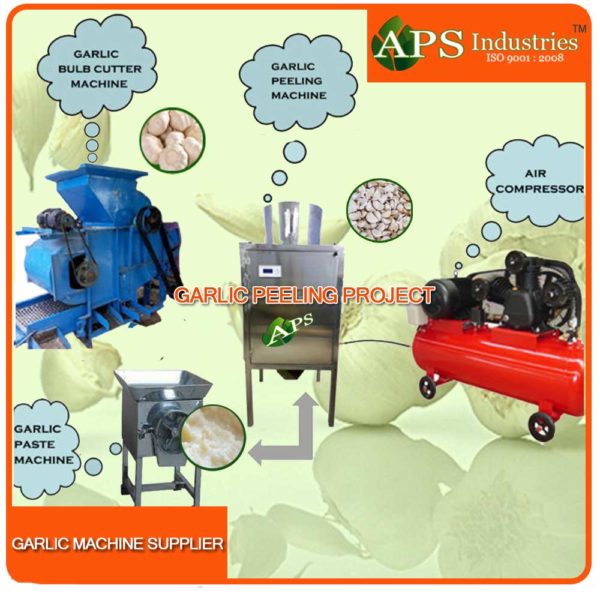 Garlic Decoder Project
Garlic Peeling Project Features:
Completely automatic dry garlic cloves operation.
Works on compressed air, Energy saving unit.
Highly compact.
High production efficient.
Easy for maintenance and cleaning Purpose.
Automatic temperature control and in feed device.
Easy to operate.
Can peel different size of garlic, clove and membrane separated.
Suitable for complete production line or Sandolone units.
Cloves are not damaged and will have long preservation for garlic.
Production output according to various parameters like breed, season and nature of garlic.
Capacity:
50 kg per hour
100 kg per hour
150 kg per hour
Note: More capacity is available and the machine is required with an air compressor.
The demo will be conducted at the factory
Categories: Automatic Garlic Machine, Commercial Garlic Machines, Garlic Machines, Garlic Peeler Machines, Garlic Peeling Machine, garlic peeling machine supplier, Garlic Peeling Machines, garlic peeling project, Projects
Tags: Garlic Decoder Project, garlic peeler, garlic peeler manufacturer, garlic peeling machine supplier, garlic peeling machines, garlic peeling project
Product Description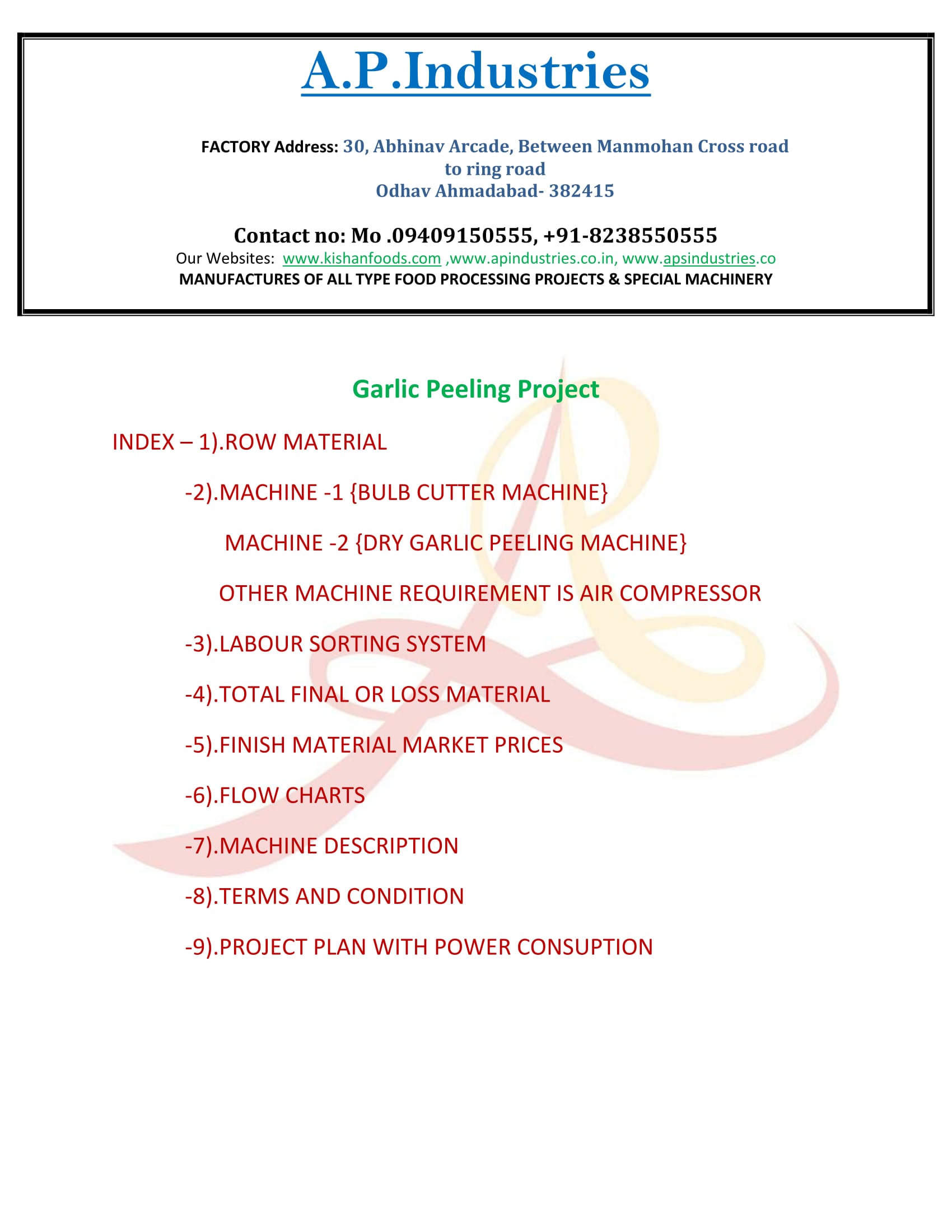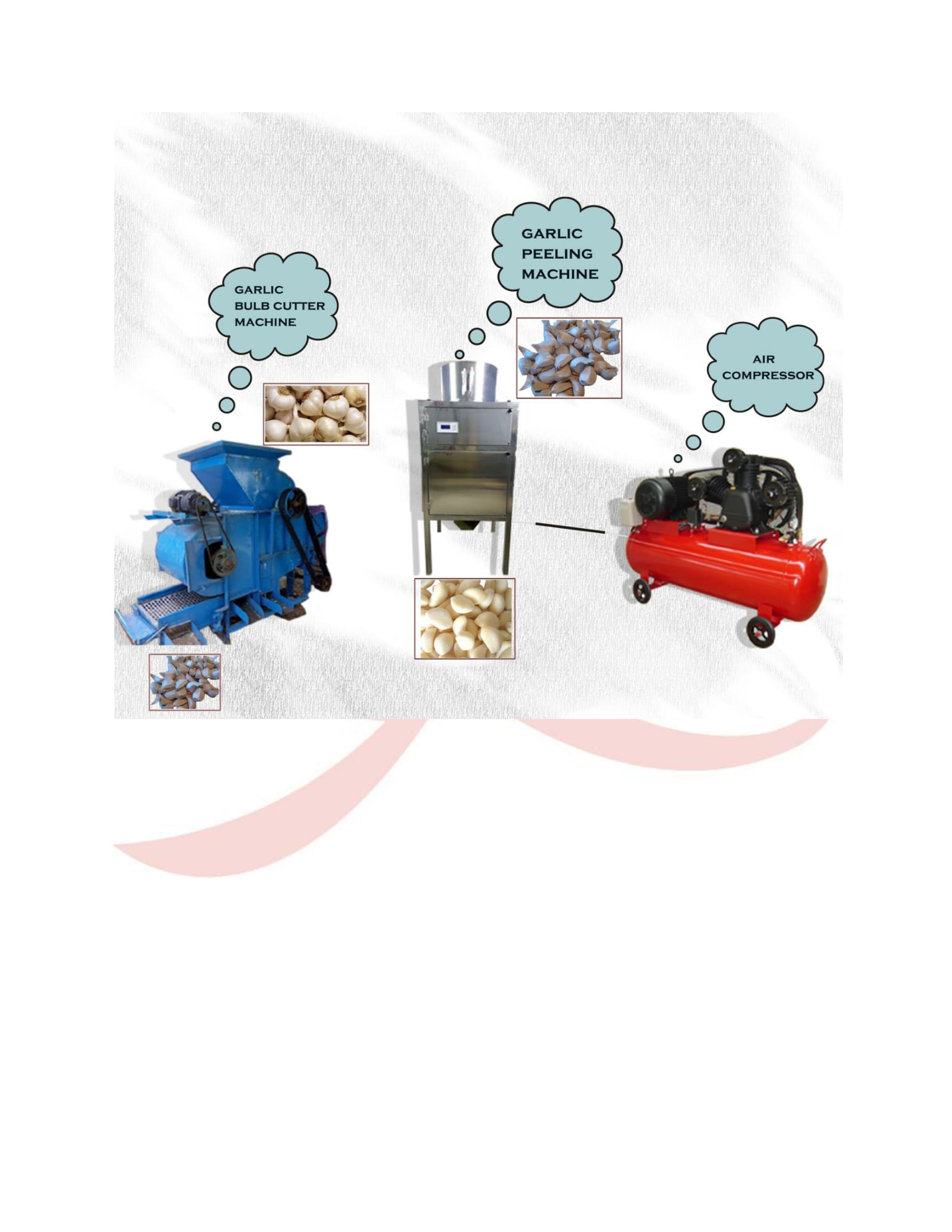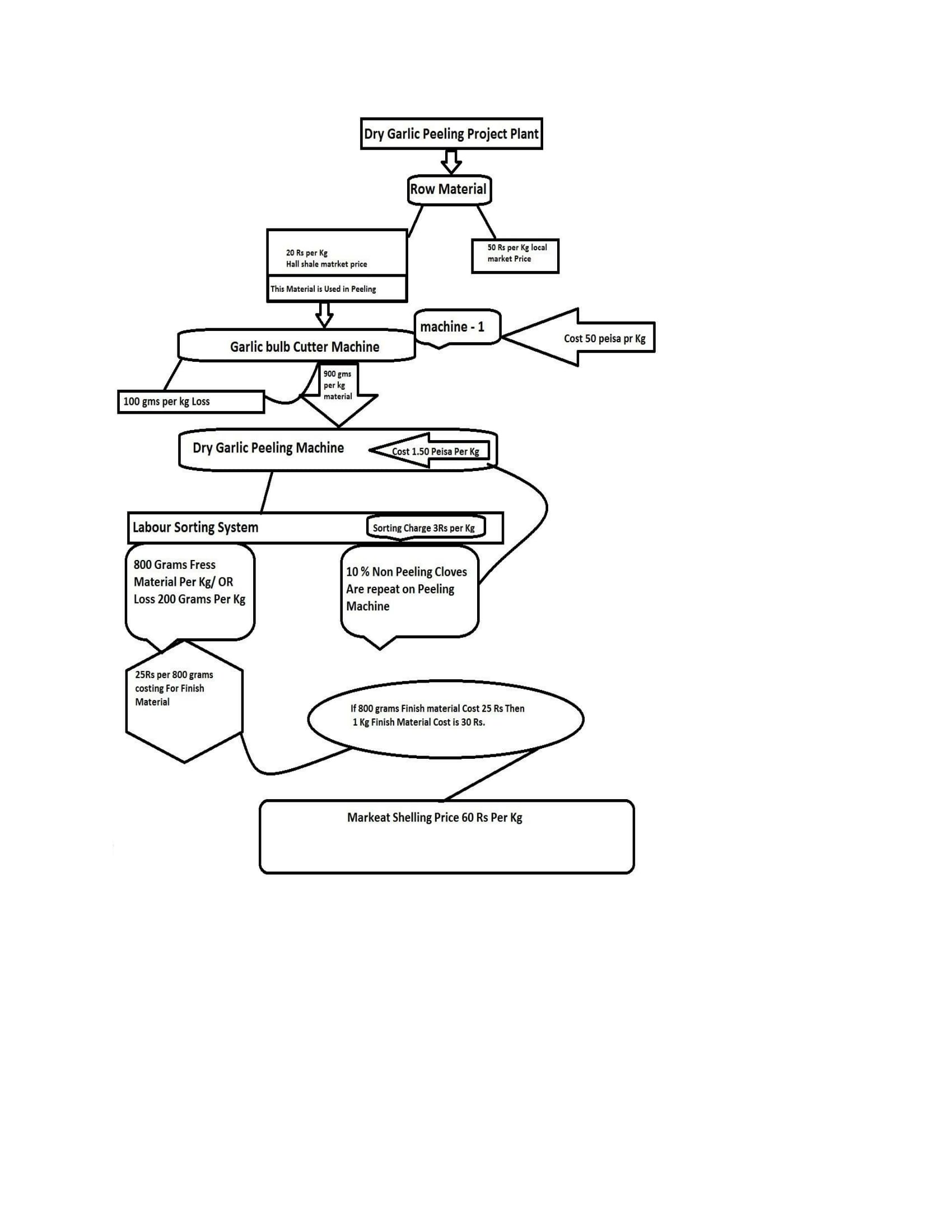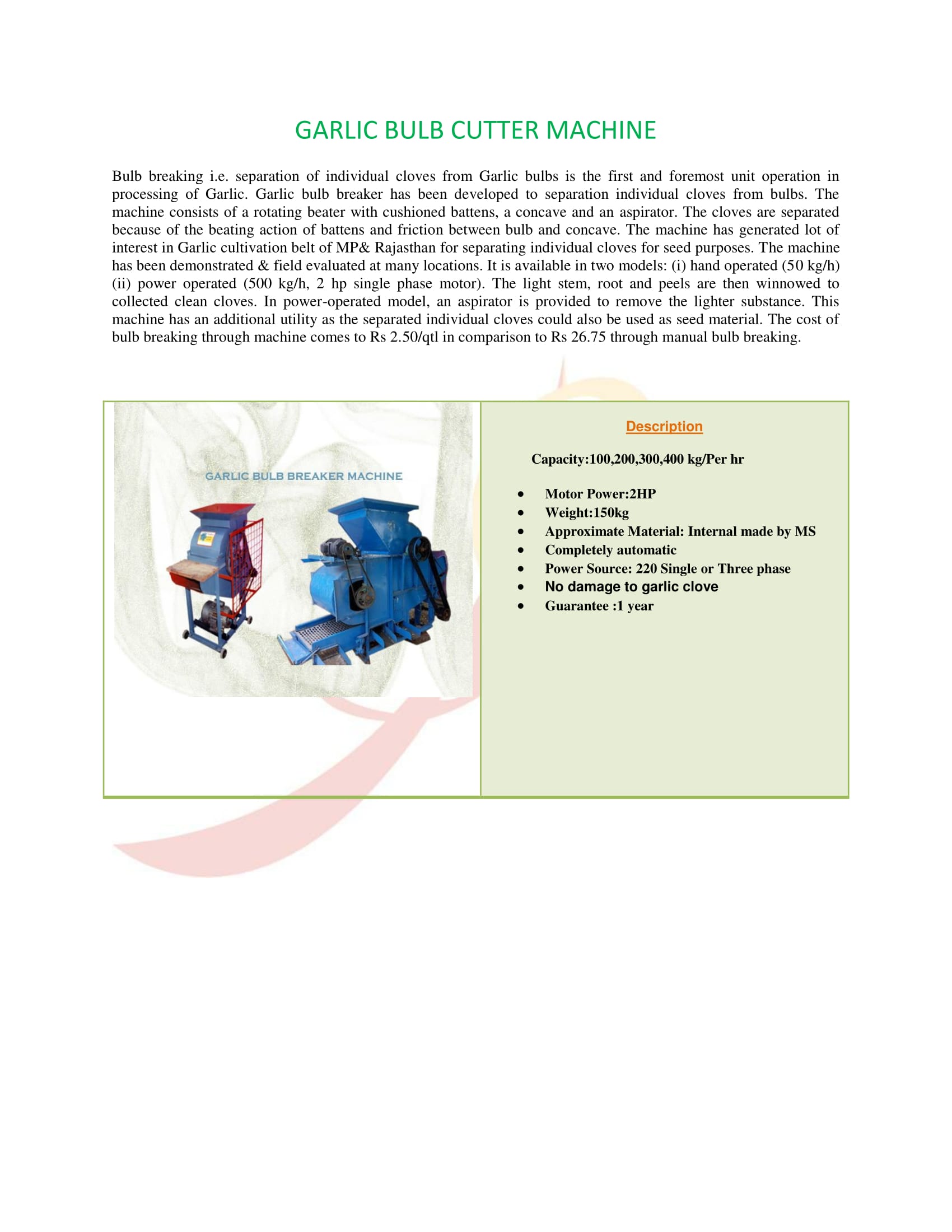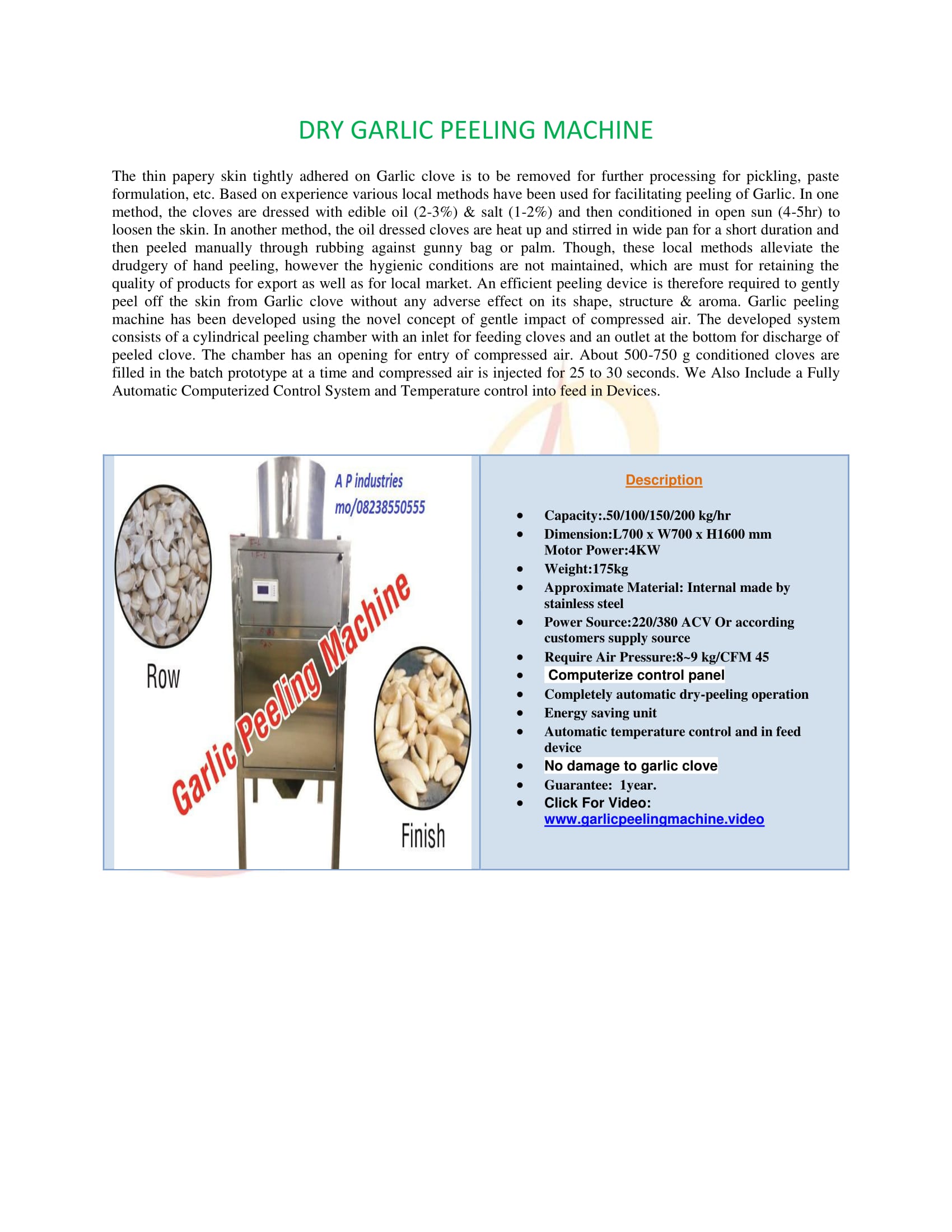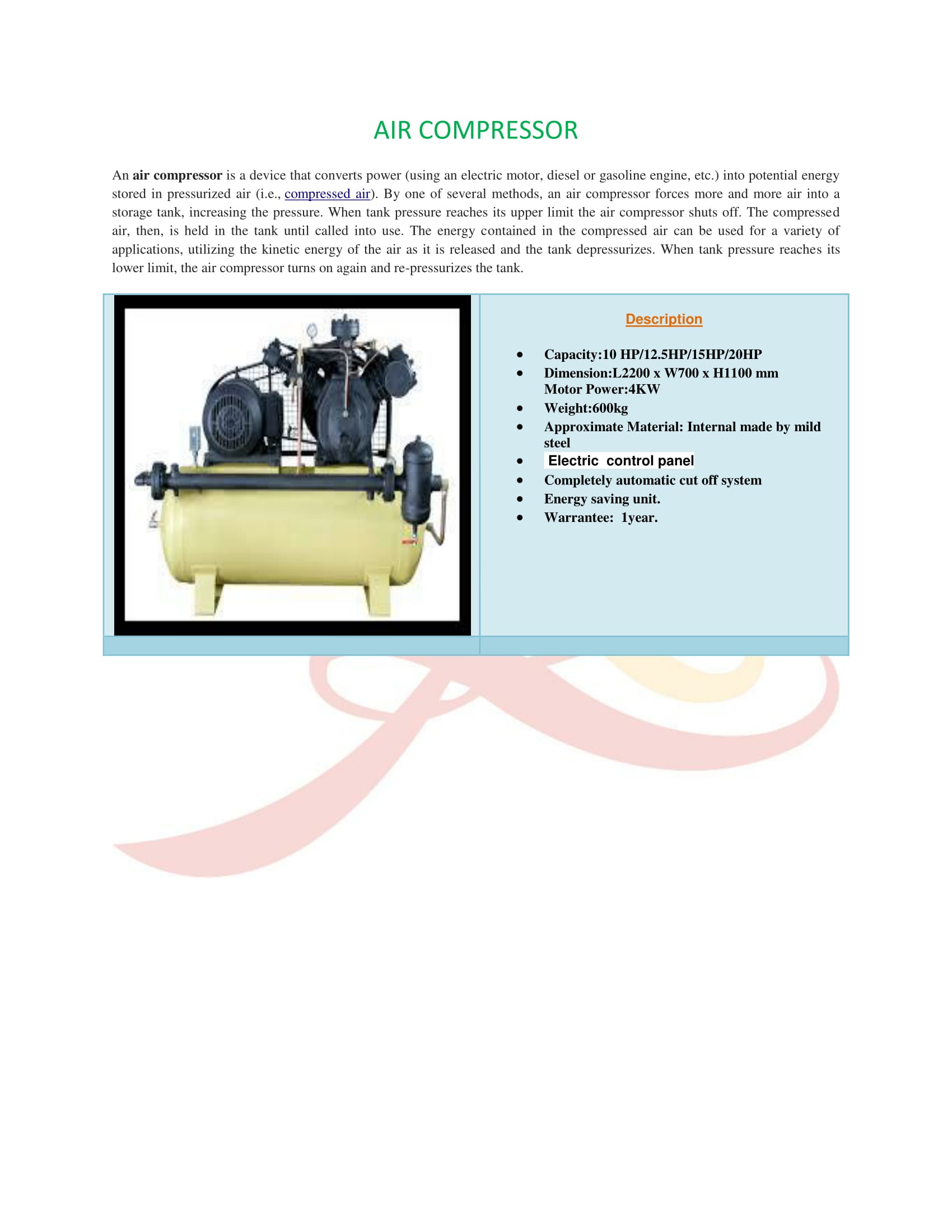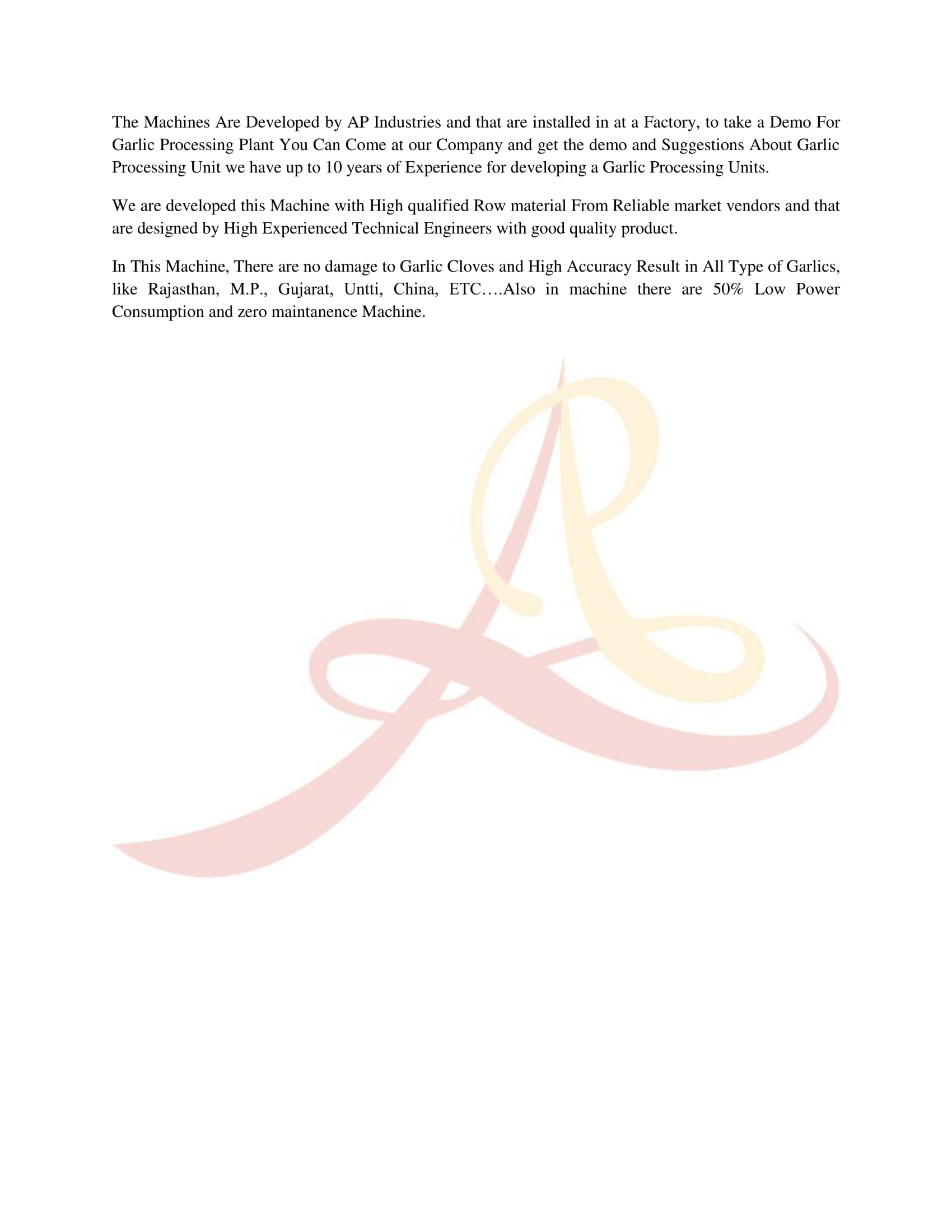 Garlic Peeling Project
Specification Mentioned
Raw Material
Machine 1 Bulb Cutter Machine
Machine 2 Dry Garlic Peeling Machine
Require an air compressor
Labor sorting system
Total Final or loss material
Finish material market price
Flow charts
Machine description
Terms and Condition
Project plan with power consumption
Garlic Peeling Project is set of garlic machinery that will able for you to comply  to manage huge processing from breaking the garlic bulb, then peeling and pasting the peeled one.
A set of machinery , Garlic Bulb Cutter Machine which the first unit of the machine in garlic process. Second  the Dry Garlic Peeling Machine which to remove the skin of garlic cloves. Third air compressor that convert power pressurize air. Once air is pressurize more and more  air into storage tank and reach to the limit air compressor shuts off. When the storage tank lower its limit the air compressor starts again.
The set is reliable to all customers and there will be no hassle in whole process of operation from breaking the bulb of garlic, then peeling  and the pasting of the peeled ones.
The whole set of Garlic Peeling Project comes from quality raw materials that is long lasting  and excellent performances. Skilled engineers keep on upgrading the quality and programmed of the products. It is suitable to big commercial company as machines are imply to huge quantity  of processing raw materials.Like restaurants, hotels and pickle company are among the commercials needed this set of Garlic Peeling Project.
In India there will be advantage for peanut butter  as one of the state like Gujarat produce peanut  in huge
Product Enquiry